You're Halfway There!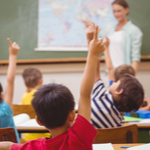 Can you believe it? The school year is almost halfway over! The winter break is a good time to look back at the first semester and start planning ahead. What went right? What went wrong? You'll get a fresh start in January, so be ready.
Plan Ahead
You have a whole semester behind you, so you should know what to expect. Think about how much time you spent with homework and studying. If things went well, you should be okay. If you need to pick up your grades, plan to spend a little more time.
Were you involved in any sports or after-school activities? Will you be next semester? Keep that in mind as you plan ahead. If you're starting a new activity, you might need more time for your studies. If an activity is ending, you might end up with some extra free time!
Now Is the Time
The winter break only comes once per year, so use it right. This is a good time to relax, make a plan and get ready for next semester. Enjoy your time off and be ready for January. Good luck!